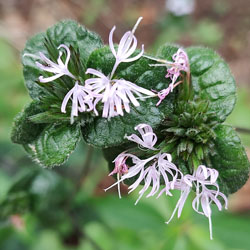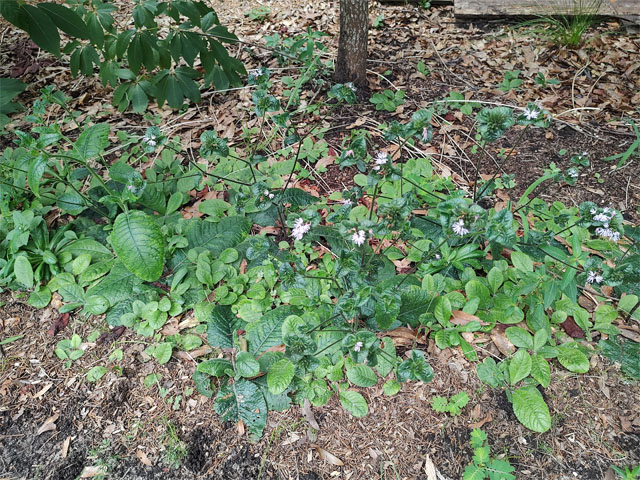 At Luna Hill, I am experimenting with lawn/grass replacement plants performing ground-covering services. Originally planting 6 plants in a staggered line, they dropped seed and have completely covered this 4'x2′ area out competing anything else. This patch is located along the Richard Jernigan Greenway and helps to hold the road bed in place performing erosion control as well as ground covering services.

This patch is located North facing at the edge of a tall-shade evergreen canopy. It gets what I would call bright shade in the summer, but mostly under-story shade most of the year. Stays green in winter.
Can you identify the small tree sapling in the upper left corner? Aesculus pavia.